Saturday Again! and I have been suffering with writer's block and It has been driving me nuts! lol. I haven't been feeling great at all, been struggling with excruciating back pain and the only thing I wanted to do last night was moan, so instead of that I entered the "pet" competition and I have done the weekly sentence which I love. What a fabulous Idea. That got my thinking cap on and stopped me dwelling on It.
I can't wait to be "fixed" and get some of this excess weight off, It's dragging me down. There I go again moaning! Arghh! lol. I would have drank away my blues with a couple of glasses of wine before all this badboy liver nonsense! lol. I will have to go for It and really go to extreme measures shortly.....Hit the kitchen for some Horicks! lol.
On a positive note, I get more tests done next week so you never know, I could be walking around, upright in a very figure hugging little black dress with kitten heels, quicker than you can say "Summer's here"! lol. I can see myself as a future model right now! lol.
On a less positive note, I was saddened to hear of my mum and dad's elderly neighbour and friend David who died at home a few days ago. He was such a lovely man and my heart goes out to his wife Sally. Many years ago when I was a young teeny- bopper, they took one of our dogs' puppies and called him Barney. he was a black lab cross with beautiful white teeth and a very waggy tail! lol. I cycled along to their house a fair bit to see him and I was always made to feel so special.
They had huge walled gardens full of absolutely gorgeous flowers, plants and fruit trees. I loved walking round with them. Back in the house It would be juice and biccies! Mmm. A lovely couple. It is so nice for me to have had the chance to know them and now at least I am able to keep hold of those memories.

I was just handed a cup of tea from Mister Man! which was lovely. Wee treasure has finally left the house to go out to play. I will have to start looking for a new trampoline for her soon, for when the better weather comes In. I will also be looking for a rather large paddling pool for me! lol. I adore them.
I can almost feel the sun on my face thinking about it.The wonderful smell of the barbeques aswell, wafting up and down the gardens. Magic. Can't afford to go away anywhere this year, but If I manage to get all those goodies for the garden, and If the sun is shining, then It will be just as good being somewhere nice!. lol.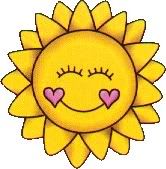 Have a good weekend everybody. Take Care. Back Soon. Love Pam xx